Our partners bring a wide range of experience and training in working with large and small business. Our goal is to assist in maximizing tax advantages, establishing systems to efficiently maintain accurate financial records and protection assets from misuse and loss.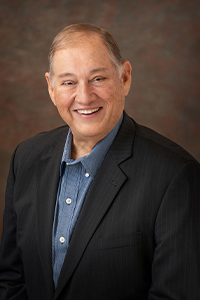 Daryl L. Collier, CPA, MBA
Daryl earned his Bachelors and Masters Degrees from Florida State University where he graduated Magna Cum Laude. He began his career with Price Waterhouse & Co, and founded our firm in 1978. Daryl's areas of expertise include construction, mining, professional services, agriculture, restaurants, and churches.
He created a six hour course on understanding financial statements for FASTTRAC, a nationally-known entrepreneurial program sponsored by the University of Florida. Daryl specializes in financial statement design and analysis to assist clients with better business management.
Daryl teaches clients how to better utilize the management tools included with their accounting software.
Daryl believes helping clients generate accurate and timely financial information not only enhances their business profit, but also assists with tax planning to minimize tax liability.
Daryl's involvement in the community includes membership in Marion Regional Manufacturing Association, serving on the board of Marion Cultural Alliance and serving as treasurer of the Ocala First Assembly of God for over 30 years.
---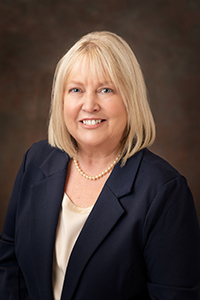 Kathi L. Jernigan, CPA
Kathi earned her Bachelors in Accounting from Montana State University where she graduated with honors.
Kathi then joined the national accounting firm of KPMG and supervised audits in many industries. She later served as Chief Financial Officer of a publicly traded, multi-state trucking company. She then joined her husband's business of managing local and national equine events.
"I enjoy computer consulting and QuickBooks® training at a client's business. This helps to solidify the client's understanding of the program and increases the usefulness of their accounting system." Kathi's clients include equine, construction, trucking, agriculture, and professional service companies.
---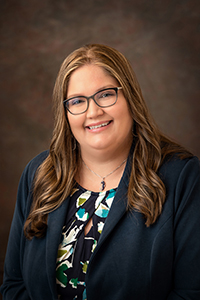 Jacquelyn L. Eastman, CPA
Jackie is a native Floridian who grew up in south Florida and moved to the Citrus/Marion county area in 1995. She earned a Bachelor's degree in Accounting, graduating cum laude from St. Leo University, and earned a Master's degree in Accounting from Stetson University.
Jackie joined the firm in 2008 and has worked in all areas of accounting and tax. Jackie is a certified Advanced QuickBooks Pro Advisor. She also teaches QuickBooks seminars. In 2019 and 2020 she taught a QuickBooks seminar for a state-wide nonprofit organization at their annual convention. Jackie specializes in Florida sales tax and works with clients to maintain compliance and mitigate issues in the event of an audit. Her favorite part of working in public accounting is helping small business owners develop and understand their accounting system so that they can use the resulting financial statements to manage their business, and make better business decisions.
Outside of the firm, Jackie has served as an Adjunct professor of accounting at the College of Central Florida, is a member of Marion Regional Manufacturing Association, serves on the Board at the Ocala Civic Theatre, and is a Girl Scout Troop Leader.
---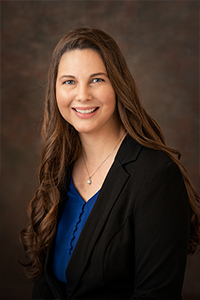 Jayme C. Zublick, CPA
Jayme graduated with honors from Central Florida Community College in 1995 and earned a Bachelor's Degree of Administration in Accounting in 1999 from Langston University. After returning to Ocala, Florida, she finished her 5th year at St. Leo University and passed the CPA exam in 2003.
Jayme joined the firm in August 2000. Jayme is a QuickBooks Advanced Certified Pro Advisor™ and is a member of Intuit Speaker's Bureau. In 2006, she was hired by Intuit to work in their booth at the International Construction Conference in Orlando to demonstrate their QuickBooks software to contractors. Jayme specializes in accounting, computer consulting and tax, with an emphasis in the construction and manufacturing industries to better manage their businesses using the tools and reporting available in QuickBooks.
Jayme serves as treasurer of the Marion County Builders Association and is a member of the Ocala/Marion County Chamber & Economic Partnership. When she is not working, she enjoys trips to Disney with her 3 children.